Election News June 2010- A Prospect Analysis
This is just so exciting!
The results are in, and there are some cliffhangers!
The big news, though is that only 73% of cards were returned. That's terrible! Not even 3 voters in 4 voted! We know all Prospect readers voted, though- Thank You!

You Voted!


Not News: all the unchallenged incumbents won! Good work, guys! We'd have been very disappointed if you'd lost. County Superintendent of Schools Stan Hardeman did the worst on the score, losing 5.5%, or 63 votes, to write-ins. Lighten up, Stan!
In Supervisor District 5, Peter Huebner was retained by 68% of the votes, and Todd Sloan took 31.5%, not bad against an incumbent who went into the race with a high approval rating.

The triumphant Supervisor Huebner and Mrs.


Sheriff: John Evans took the simple majority, but only garnered 43% of the votes. The final tally:
number of votes                     percentage
TIM STANDLEY                             549                         33.74%
JOHN I. EVANS                             704                         43.27%
JOHN M. FATHEREE                     371                        22.80%
Tim Standley placed very well, trouncing Fatheree who was seen as the primary challenger. Still, it isn't a complete surprise, Standley has been soft spoken and straight as a rail, and even the Prospect, in a review of the second candidate's night, noted it was easy to imagine Standley as sheriff. Still, we pegged him as 3rd, and instead he did very well in second place. This promises to be a great run-off.
Superior Court Judge
Thomas Archer's down-home style and flat-footed honesty pulled him well ahead of Prouty and Larson and a full eight-percent ahead of Ervin. The Prospect had predicted Ervin would lead; we wuz wrong!
                                                Voters             Percentage
CHARLES ERVIN                 481                 30.73%
C. INGRID LARSON             250                 15.97%
THOMAS S. ARCHER         608                 38.85%
DOUGLAS M. PROUTY      221                 14.12%
It looks like a run off between Archer and Ervin, and it should be a tough call.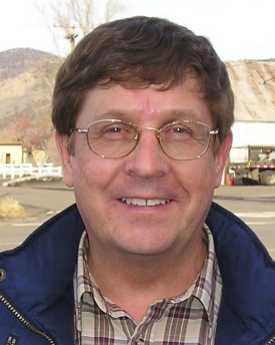 Archer                                                                                            Ervin
The real topper is Supervisor District 5, where Scott Schlefstein and Karen Rickman are absolutely tied.
                                                            Voters                 Percentage
SCOTT A. SCHLEFSTEIN             151                         49.83%
KAREN RICKMAN                          151                         49.83%
The Prospect said that one was too close to call, and it still is.
                                                                                      
Schlefstein                                                            Rickman



The Outside World
There were some other offices. The primaries were held for Governor. The race in November will be between Meg Whitman and Jerry Brown. We predict that if the race where held today, nobody would care.
Lt. Governor is interesting because it pits Gavin Newsom, San Francisco Mayor against Abel Maldonado, Schwarzenegger's choice for governor in 2014. Newsom is a largely popular populist who is credited with sending marriage equality into the dumpster by angering 80% of the population. Still, Newsom isn't without his charm, and he won by over 20% ahead of the next closest candidate.
        
Newsom                                                                  Arnie and Abel
Secretary of State pits Debra Bowen against Damon Dunn.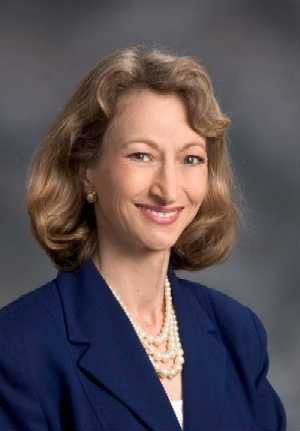 Debra Bowen: she's always so cheery! http://www.debrabowen.com/

Damon Dunn from here
Debra Bowen is the current SoS and Damon Dunn is some kind of sports guy. We want to vote for Debra for home coming queen and Damon for king. Debbie 'n' Damon 4 ever! Actually, Debra Bowen has done a great job as far as we can tell.
Finally, the Propositions. There were no surprises except one: Prop 16 carried in Sierra County (though not the state) and we really aren't sure why. Fifty-three percent of SC voters want PG&E to determine pricing in the state.
| | | |
| --- | --- | --- |
| | State | Sierra |
| | | |
| 13 Property Taxes and Seismic Retrofit of Buildings | Yes | Yes |
| 14 Primary Election Participation | Yes | Yes |
| 15 California Fair Elections Act | No | No |
| 16 Local Electricity Providers | No | Yes |
| 17 Auto Insurance Pricing | No | No |
 A thousand thanks to our fantastic Sierra County elections staff!
 For complete election results, go HERE