Photos and comments from John Evans, in his function of Sierra County guy, and free range County Sheriff

Yesterday I traveled over the old Staverville Road eastbound from Loyalton. It is a very rough road that connects Sierra Valley (SR-49) with Long Valley (US 395). It took me about 3.5 hours to go from Loyalton down into Evans Canyon (I could have gone further south into Balls Canyon, but the choice was obvious for me). It is a Jeep, ATV hike or horse back road. No cars or trucks. I always wanted to see the area after 22 years of working here. I took advantage of the off season and no snow even though it is the 2nd week of January.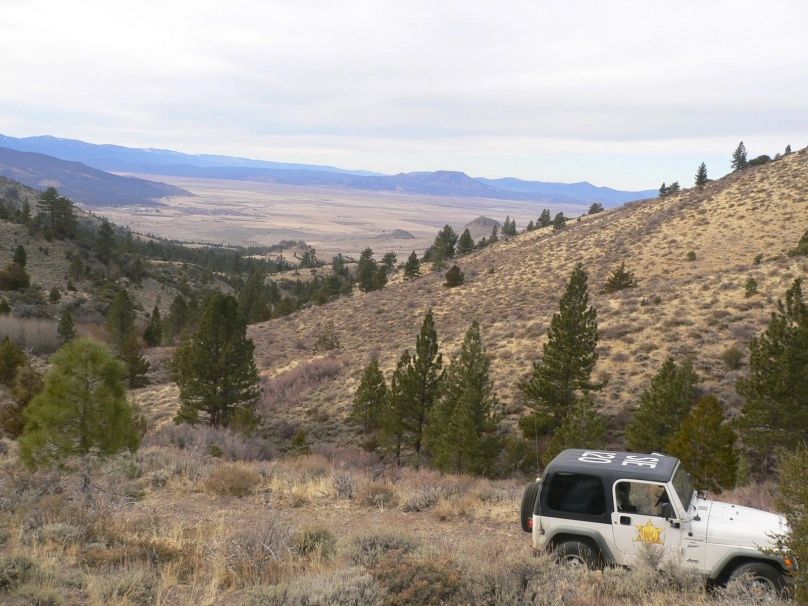 The 1st picture is looking west from the summit over the Sierra Valley and you can clearly see the City of Loyalton left of the valley, Castle Rock in the bottom area of the valley and then Beckwourth Peak on the middle horizon. Also visible from this spot, but not in the frame, is the Sierra Buttes!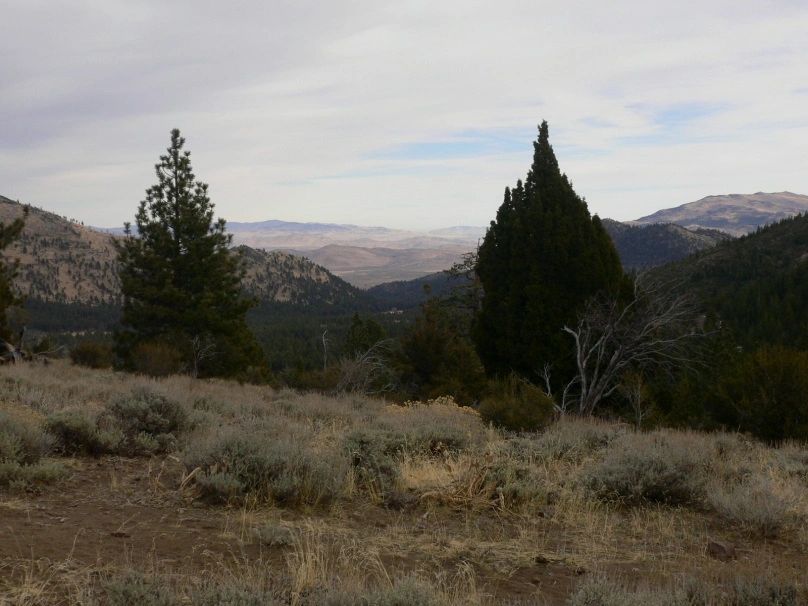 In the 2nd photo is looking East from the summit down into Long Valley, center left is Evans Canyon and Balls Canyon to the right. Also the Petersons Mountain chain (State line basically) is the center horizon and Peavine Peak far right horizon. Thought it was a unique trip and you may be interested in the photos, rare remote patrol opportunity.
I came across some cattle carcasses (#12-00047) and a very remote chucker hunter in the Evans Canyon areas. Nice trip and I am thankful I work in an area that is so beautiful and remote, yet still close by. Lee's old Jeep (in picture) did a fine job.