Local Republican Women Entertain ¾ of Judicial Candidates. Photos and story by Carol Iman

Note: though the judicial is a non-partisan office, The Gold Nugget Girls didn't invite Judicial Candidate Doug Prouty because an interpretation of state election laws indicates that only major party members or independents can attend party meetings. It looks kind of one-way, but both Repubs and the Demos do this…
Tom S. Archer, Charles H. Ervin and C. Ingrid Larson, candidates for Sierra County Superior Court Judge, were the guest speakers at the Gold Nugget Republican Women Federated meeting that was held on April 21 at the Sierraville Community Church. All three gave their background history and the reasons that they would be a qualified Sierra County Superior Court Judge.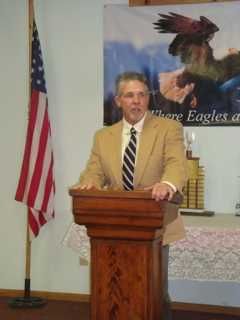 Tom Archer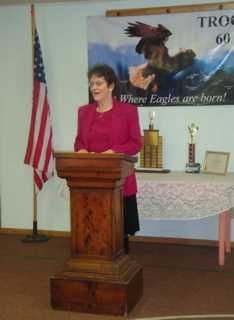 Ingrid Larson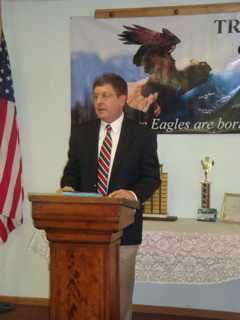 Charles Ervin

The Round Up Cafe catered a delicious luncheon before each candidate spoke.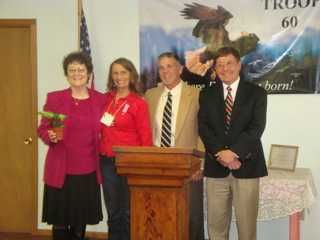 (GNRWF President, Ann Terrasas - Fassbender is pictured with the three.)