Closing near you: the Post Office?030710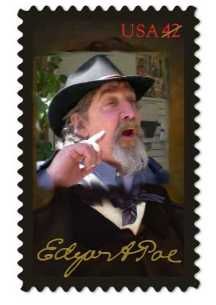 The U.S. Postal service has been losing money for years, and with the recent shift to email, text messaging, internet banking and direct deposit, as well as the death of the paper newspaper and the diminishing returns on printed catalogues, the Post Office is hurting. Mail was down 15% last year and will likely be so again. That translates to $7 billion dollars a year loss. Since the Post Office doesn't get tax dollars, something has to change.



On the block right now: 700 post offices, Saturday deliveries, and cheap stamps. In addition, rural areas might see services reduced further, and home delivery might stop in some locations. Instead of free-standing post offices, the post office will become an entity within, or perhaps a button on the cash register of, your local department store or supermarket.



What You Can Do: Buy stamps at your local post office. Write to friends; first class mail used to be the primary business of the P.O., but now advertising junk mail is the primary business, and it pays half as much. Further, many consumers resent such mail for cluttering their box and wasting valuable natural resources.
Congress must act before the P.O. rules can change.
To know more, go
Here;