One Paragraph News: Obama Speaks 012611

The "Sputnik" Speech
This is our generation's Sputnik moment. Two years ago, I said that we needed to reach a level of research and development we haven't seen since the height of the Space Race. In a few weeks, I will be sending a budget to Congress that helps us meet that goal. We'll invest in biomedical research, information technology, and especially clean energy technology – an investment that will strengthen our security, protect our planet, and create countless new jobs for our people.
Obama's State of the Union
President Obama gave his State of the Nation speech this week.
Analysis: It was a forward looking speech, encouraging Americans to invest in the future of energy and technology. Of most importance to Sierra County is the President's focus on clean energy and a shift from petroleum products. He promises to compromise but not retreat on health care. Though he just wined and dined Hu from China, here seeking assurances the U.S. would continue to allow Chinese investment, Obama encouraged Americans to pay for the cost of research and development of newer, energy efficient technologies. Weak Point: the future requires Republican cooperation, while the Republicans have grown increasingly "retro".
Opinion: It's great to have a president who speaks English without effort. Obama's focus on the future is real leadership; his caution that we have to have faith and invest in ourselves is important, if somewhat idealistic. A good speech by an increasingly confident leader.
The text of the address is
HERE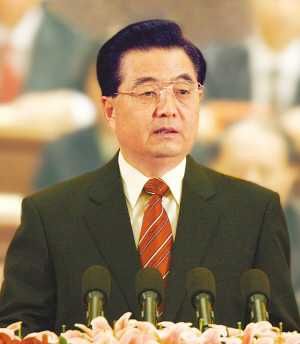 Hu, the new American Sputnik