McClintock Goes to Loyalton
Liz Fisher, For the Prospect and Mountain Messenger

There is an editorial on this meeting HERE.

Fourth District Congressman Tom McClintock visited the Loyalton Senior Center for lunch with the Seniors and other invited guests on Monday. McClintock's Chief of Staff, Igor Birman, was also in attendance, along with Tim Holabird, Tom Dotta, Marian LaFollette, Sheryl Pangman and other prominent local Republicans.



By far the snappiest dresser, host Tom Dotta, President of the Sierra County Republican Central Committee.  Looking rather drab by comparison, Congressman McClintock.


McClintock began his talk by saying, "we should all pause and have serious concern over the future of our country." Enumerating the ways we are failing followed but mostly focused on the national debt. According to McClintock we have a 450 billion dollar deficit and by the end of the federal fiscal year will have 1.8 trillion dollar deficit. McClintock said the money we (the government) owe is borrowed mainly from China.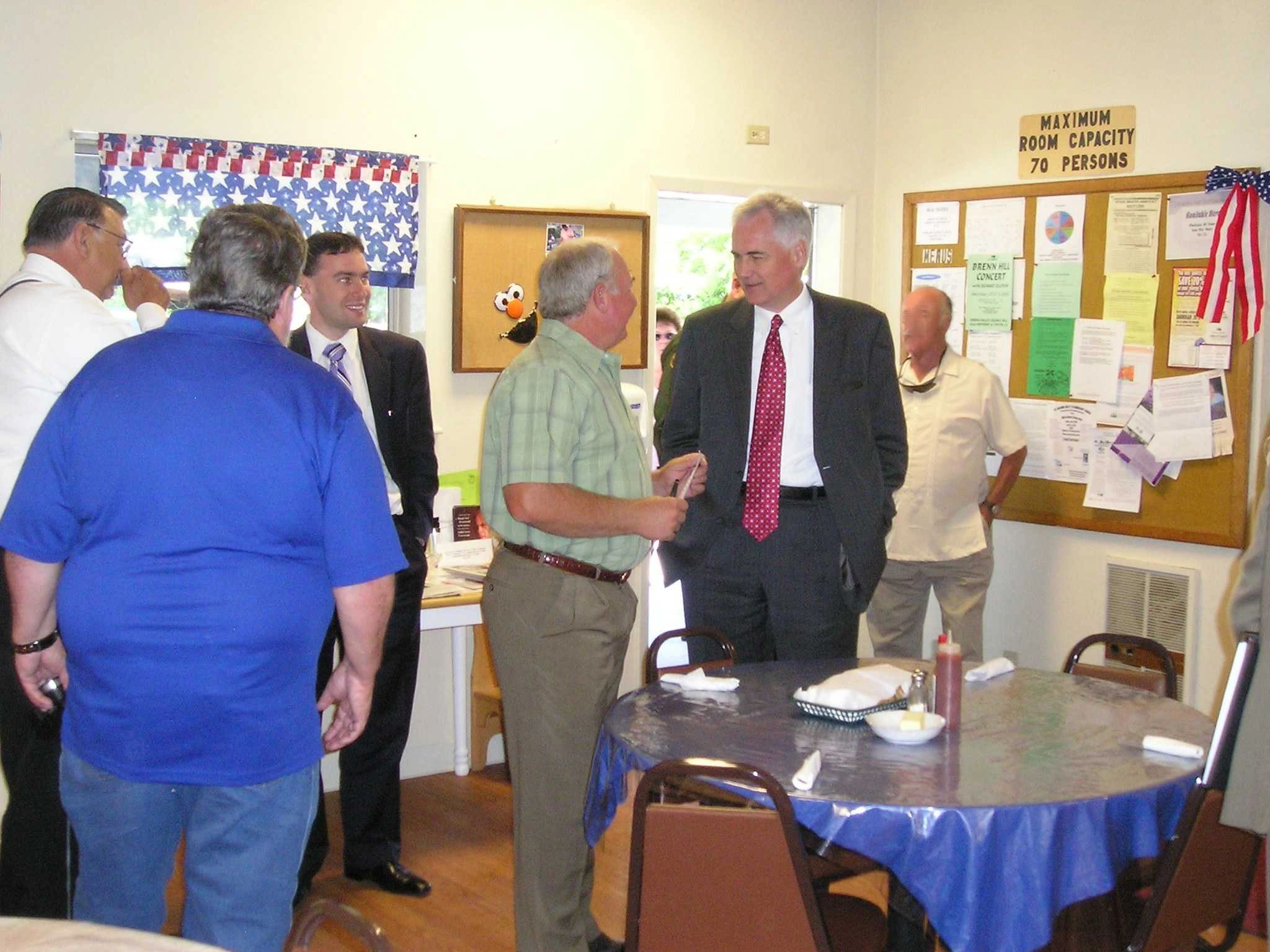 Meet and greet: McClintock and supporters.
He continued, "every year there is a National Debt Day. The day the country begins to live on borrowed money until October 30 when the new fiscal year budget begins, last year it was August 5." He continued, "this year it began on April 26, every penny spent since then has been borrowed money."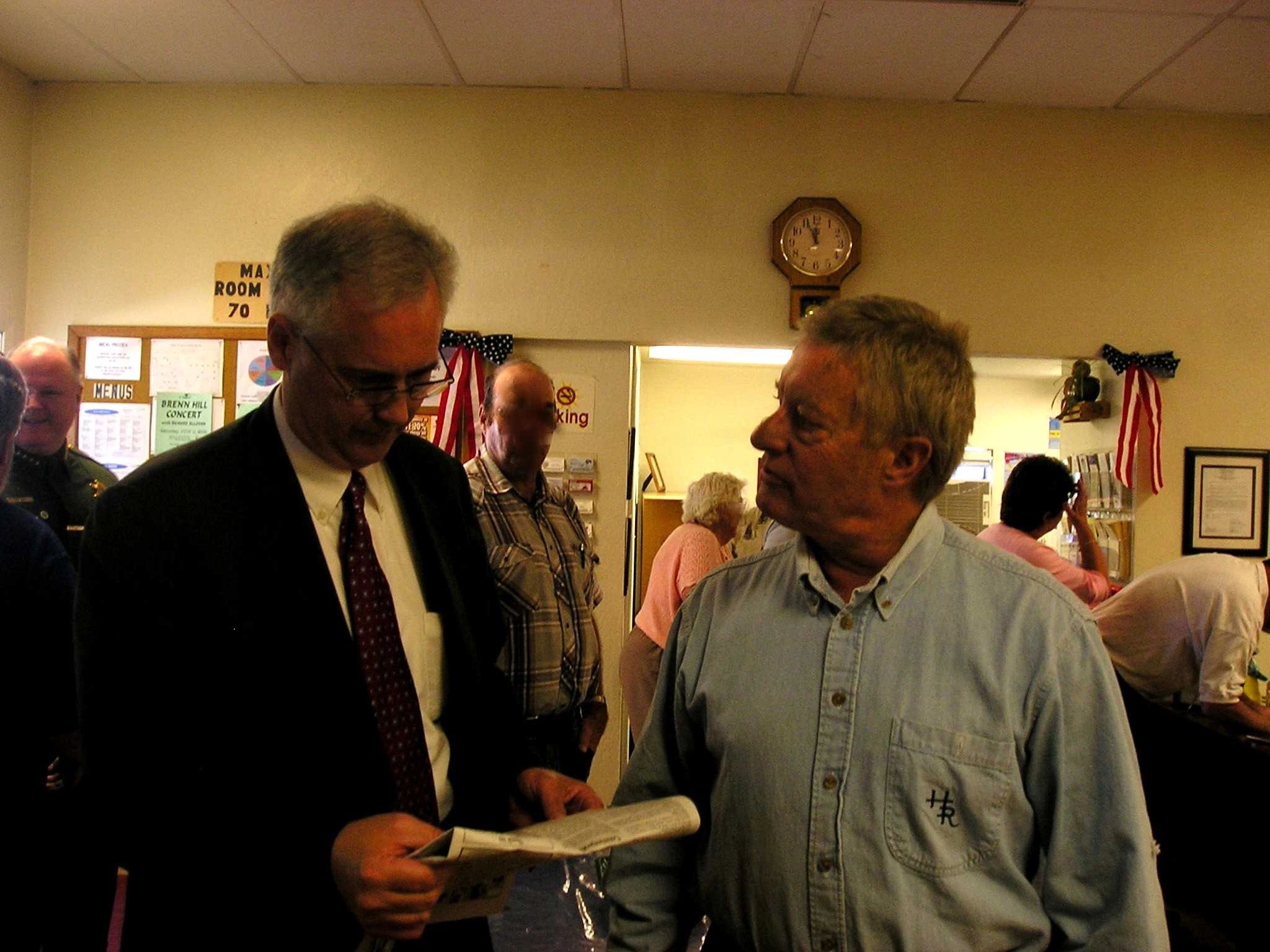 Not given a Nobel Prize; McClintock visits with Robert Eschleman.

McClintock referred to the government in Washington as, "socialist democrats," and the government as "they" as though excluding himself from the process. He urged the audience several times to "agitate, agitate, agitate" if they disagreed with the current government activities.
He talked about Global Warming using the term "inconvenient questions" often. He relayed a tale of when he was a young lad he visited a Natural History Museum and saw a diorama of large mammoths right next to each other, the same mammoths one in lush vegetation and the other in an ice field, "I figured out right then," said McClintock, "the planet goes through climate changes, however, I wasn't given a Nobel Prize."




Why he's so poorly informed?  McClintock reads The Mountain
Messenger dead tree newspaper.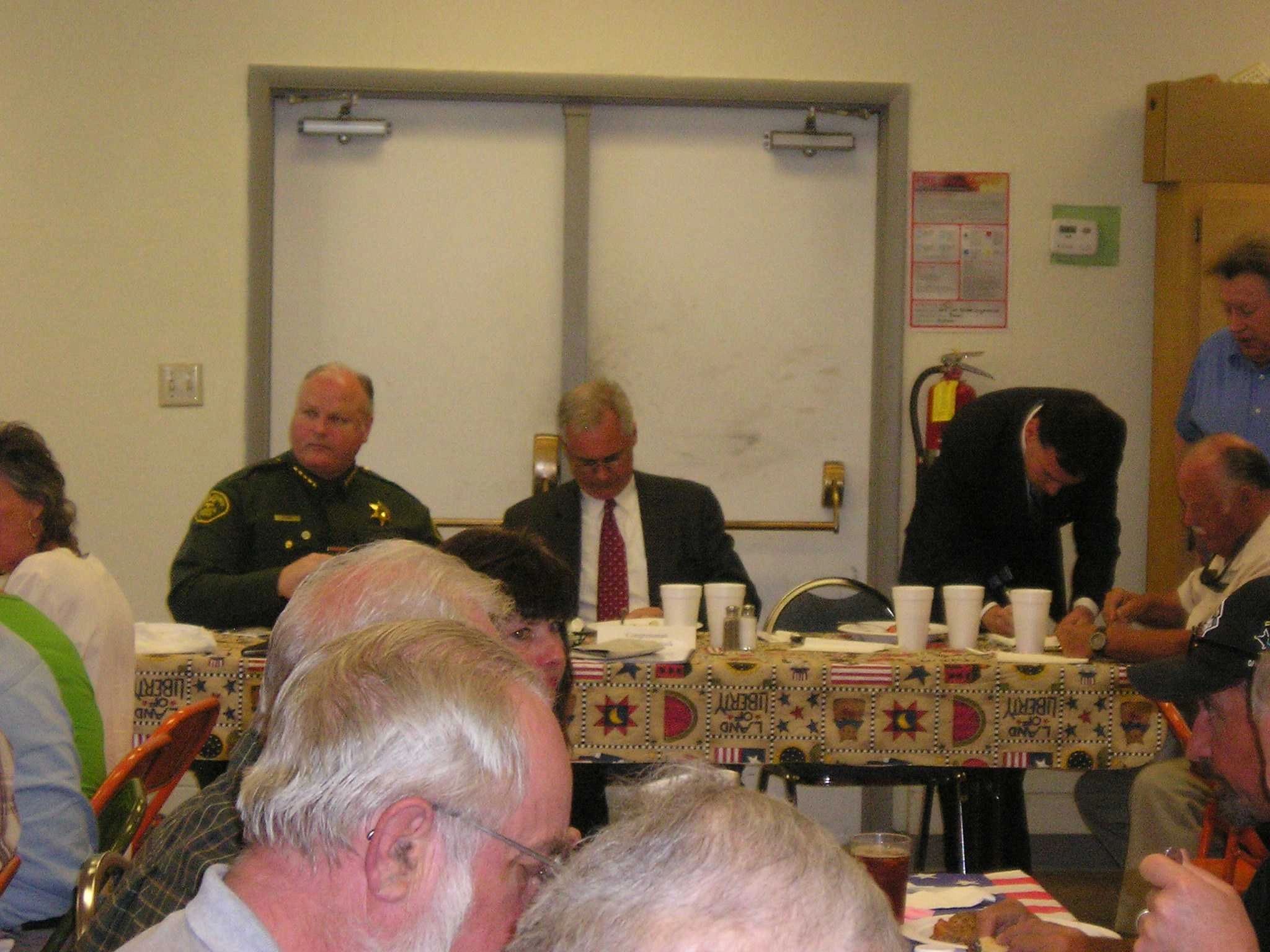 Sheriff John Evans and McClintock.

He then talked about President Obama's job performance, saying he was no longer enjoying an approval rating and a recent Rasmussen Poll showed Obama at a minus 2 % rating meaning 34% disapprove and 32 % approve of him. Note: Wednesday's Rasmussen report was plus 2% . The Pew Research Center showed an approval of 52% and the Wall Street Journal 56%.  McClintock spent a few minutes castigating President Carter before moving on to praise President Reagan.
McClintock suggested the audience look for a better vision of government rather than "the march towards socialism" now occurring in Washington.