Winner Face Challenges in Loyalton 092910
Loyalton has candidates for the city council this election. It's a testament to the ideals Americans hold dear that there are still people willing to run for office even though the job is so daunting.
The town existed primarily for the lumber mill, and for the dairies which once dotted the valley. Loyalton has often, to be frank, simply been a convenience for mill owners, who once had the boundaries bloated to 50 square miles, and declared the town to be "dry". Mills often provided housing for key employees, and many of the nicer homes are "mill homes" with many others being built by mill workers. There is no question that Loyalton serves the ranches in the valley, but Sierraville has long provided services and still boasts a feed store and a cowboy friendly restaurant. Sawdust made Loyalton what it is, and the cogen plant is the stepchild that remains of that industry. With NV Energy and SPI arguing like spoiled children over the plant, it scarcely represents the resource to Loyalton that it could.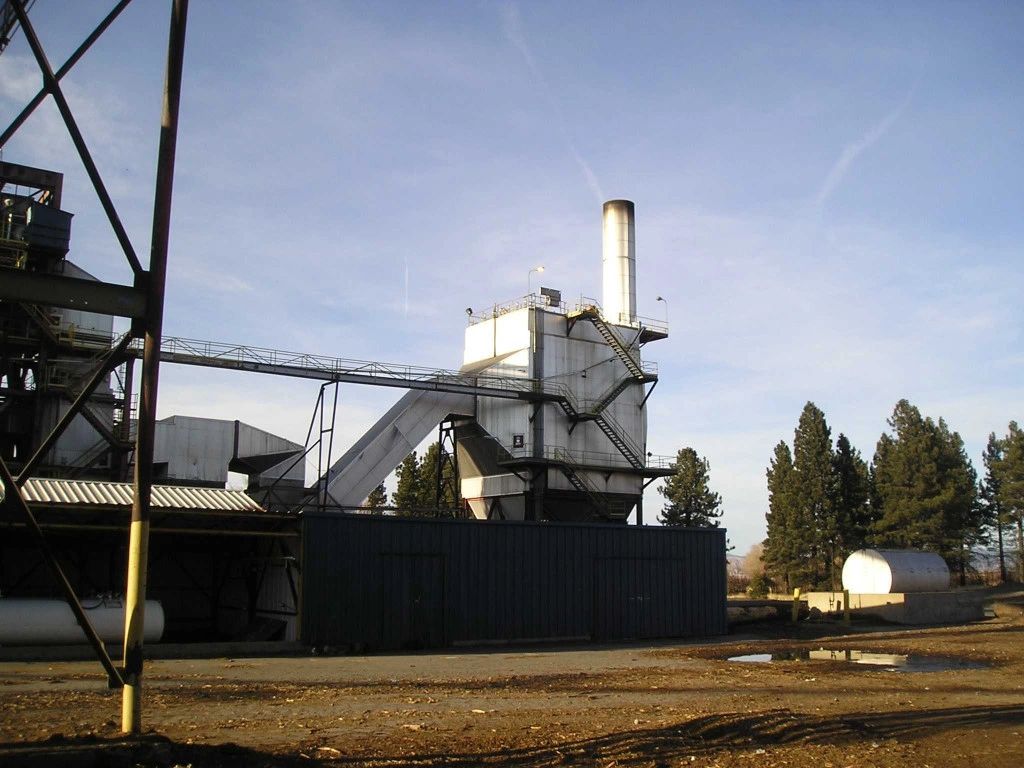 Failing Promise: The Cogen Plant in Loyalton
The reality for Loyalton is stark. The city is struggling to provide services; the sewer system gobbled up millions with no increase in capacity; water is a mounting cost across California. The city provides good fire response, but increasing equipment costs, insurance costs and the hidden costs of insurance conditions, and training requirements are increasing almost annually for all volunteer fire departments. Many services for both Loyalton and nearby Sierra Brooks are dependent on the county. Should the state waver and the county stumble, Loyalton might suffer disproportionately.
Loyalton has all the same increases in costs that all cities and towns do, but it lacks the fiscal resources to deal with those increases. The City Council is left with no choice but to raise fees to clients, since increasing taxes requires a 2/3 vote and the people of Loyalton can't afford more taxes. Many there, and elsewhere in the county, can't afford more fees of any kind. This puts the Council in a tough spot, unable to provide services because they can't increase their income. They are left with two choices: fulfill their duties and increase fees on residents, or get re-elected and let the town go down in flames.
Local people lament the number of houses empty. If the problem were isolated to Loyalton, it might not be such a crisis, but there are empty houses is Reno, too, and in Quincy, and even in Truckee property values are down and home sales are stagnant. With banks throwing vacant houses on the market at bargain basement prices, it's difficult to find legitimate prices for homes or businesses. Loyalton is hardly a town if the houses are empty, but more than that, empty houses are a symptom of a serious systemic problem.
If we think of money as water, we see it wells up from cities and flows outward. Loyalton is already far from the spring, and this current drought means the little town is struggling. But, nearly every backwater in America is having the same problem.
Money, like water, has to saturate to do any good; wetlands are green but many stream banks are dry a few yards out. Loyalton has neither a flow of money, nor by any means a wetlands.

Gold is yellow; most of it flows out of any capital producing resource. The features that create wealth don't come from wishing; they spring from location. Oil is nice, gold used to create wealth here; a nice harbor will work, or even a crossroads. Which of those does Loyalton have?
Some towns have created themselves from their own mythology, for example Virginia City, Nevada and Ferndale, California, and to a modest extent, Graeagle. Even Downieville has accomplished this to some degree, though it isn't as coordinated an effort as, for example, Ferndale.
It's hard to imagine a more emblematic Western town than Loyalton. It has hay and cattle at its feet, and timber at its back. The summers are hot and dry as Texas and the winters are cold and windswept as the plains. Loyalton is a tough little town, inhabited by tough people who can't imagine calling anywhere else home. Some were born there; the local soil literally resides in their bones. Some came to Loyalton for some reason and the beauty of the Valley and the ruggedness of the hills made it impossible to leave.
But, can Loyalton create itself as a tourist destination from its history? Unlike the Victorian mansions which line the main street of Ferndale, Loyalton has only a few interesting old buildings. There probably isn't much of a market for "The Working Class Village of Loyalton." How will new council members capitalize on Loyalton's true resources, particularly when a few movers and shakers want to ditch Loyalton's past.
Surrounding the little town there is land. Much of it is too steep for houses, and much is on the valley floor, which won't be built on in this century, but there is land around Loyalton.
The problem with that is that houses are not an industry. Construction is temporary employment at best; a house is built and the job is over. There is a reason that many construction workers have to be willing to travel to work; it's a need that passes. Further, houses don't make money for local government, they take it away. They have to support many businesses to bring money in. Houses cost money to everyone but the seller and the builder. Sure, small "service" businesses spring up in the suburbs, but the money isn't generated there, it wells up in the city, nearby.
We might imagine Loyalton surrounded by a golf course, green and perfect, and the hills behind town glittering with high dollar houses. We might imagine almost anything, but the reality remains unchanged.
Further, Loyalton isn't well located to be a bedroom community. Reno is the city, and there are hundreds of thousands of acres of land available for development much closer; some of it in Nevada where the regulations make it easier to build.
Between Clio and Portola is a subdivision built around golf. The land there is similar to Loyalton; dry, hosting mostly pine with occasional juniper and sage. It has a little used golf course right in the pines. It's close to a town with a hospital and three grocery stores. It's a stone's throw from Graeagle, which has golf and quaintness. Still, the development in that area is struggling and "for sale" signs stand like tombstones outside many houses. A "for sale" sign in this market is a sign of desperation, an indication of worry and grief.
What else does Loyalton have? A gushing hot springs, scenic ocean view, beautiful lake, or fantastic skiing? Nope. There's a couple of real pretty lakes, and a little snowmobiling nearby, but Loyalton itself is perfectly located only for a lumber mill.
We can look on the bright side, at least Loyalton doesn't have alligators and chiggers.
The Chigger
What, then are these new candidates to work with, once they've won their office? The things that are typically present for a town to re-define itself simply aren't present. Some day, when America and the World are booming again, yes, Loyalton might find a niche. If the cogen plant would run, there could be many small manufacturing businesses in the industrial park; indeed, an entire system of small plants could develop using the electricity and hot water, but it's far more likely that the Chinese will buy it for a dime on the dollar and put it on a barge. Between regulations and bickering corporations the plant is hamstrung, and unlikely to be the small dynamo which can power new technology in Loyalton. There doesn't seem to be anyone with the money and vision to bring such an economic powerhouse to the site.
The last depression lasted at least a decade; Loyalton should be prepared to "hold on" for seven years or more. It won't be easy.
Most voters have very little idea what it takes to govern a city. There are board and committee meetings every week in the county that only members attend. Even the Sierra County Board often meets with only a dozing press present. It's easy to be dis-satisfied and blame elected leaders as though they have to power to change things, when they simply don't.
However, Mike Hudson and Pat Whitley have experience on the Council, and Whitley and Brookes Mitchell have experience as Sierra County supervisors. With most council members having at least some experience with the frustrations of 21st century government, there is reason to hope.