Sierra County Fire Safe and Watershed Council Helps Solve Identity Crisis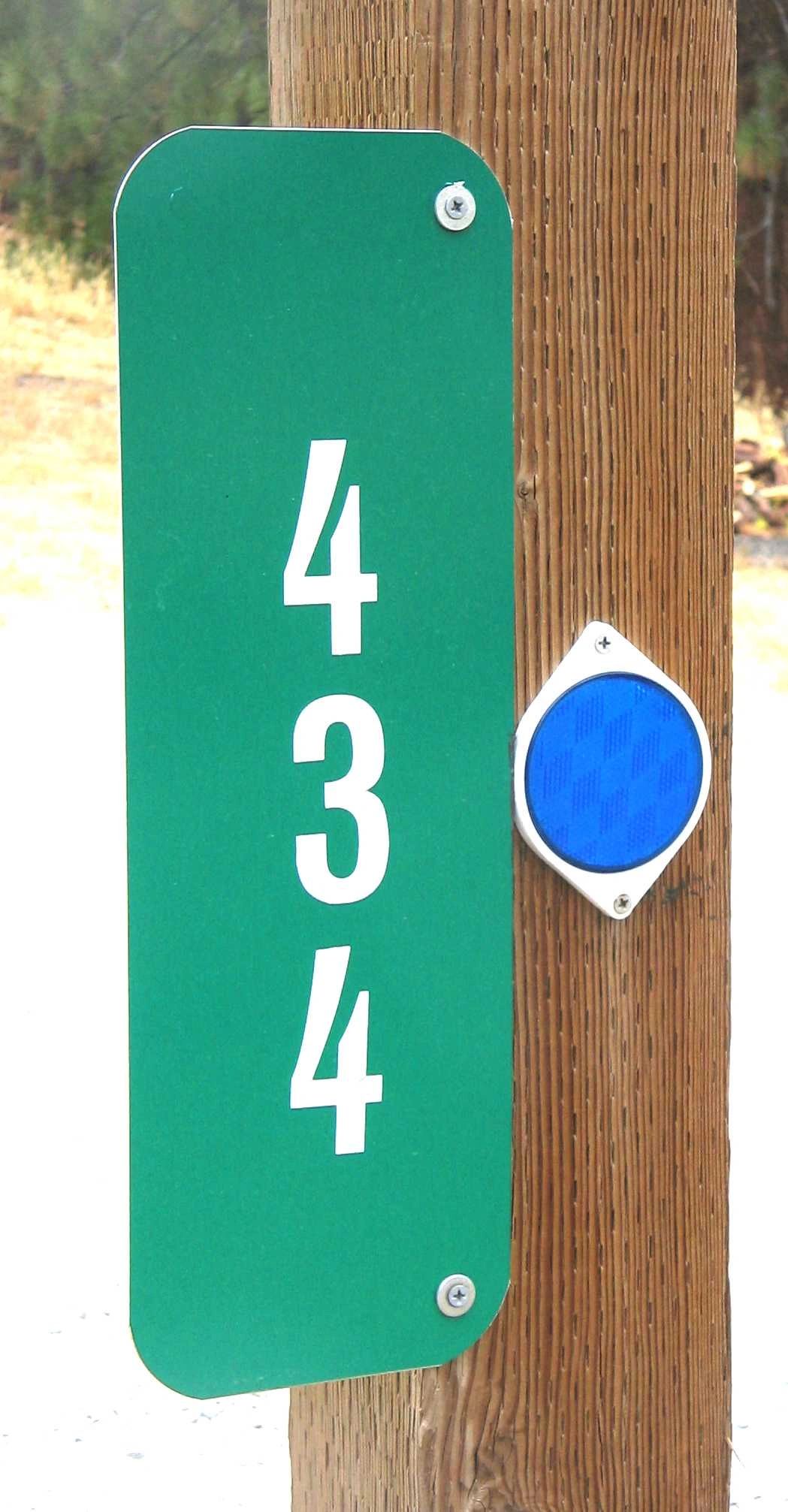 One of the first things an emergency services worker will tell you is that they lose precious moments when they can't find an address. Whether it's fire, medical emergency, or evacuations, emergency workers need to know where they are, and where the people who need them are.
To that end, the Sierra County Fire Safe and Watershed Council, in cooperation with Sierraville Fire and Rescue, are making it possible for people to get reflective sequence signs at a bargain price.
"Think of it as the Fire Safe Council and Sierraville Fire giving a gift to community members," Fire Safe Council Executive Director Cindy Noble said. "The signs were available from Sierraville Fire for $20.00 each, and they were a good deal at that. Now the Fire Safe Council will help out, making it possible for more people to buy the signs by selling them for $12.00 each."
Noble went on to say "the most important thing you can do to assure that the Emergency Service vehicle can actually find your home is properly signify your residence with a reflective address sign. From multiple conversations with Volunteer Fire Chiefs in Sierra County, the Fire Safe and Watershed council board agrees that this campaign to slash the cost and encourage residents to get the discounted signs will make a difference in the long run."
Emergency people in the county agree. "We have found again and again that in all parts of the county we often have great difficulty locating homes in times of a medical emergency, the calls that alert us to fire are simply easier to find because of the smoke" according to Sattley/ Calpine Fire Chief Jeff McCollum.
Go to the Fire Safe and Watershed Council website to order your sign.

Or, send THE SIERRA COUNTY FIRE SAFE COUNCIL a check for $12 per sign, with your name and contact information (phone number or email) to P.O. Box 210 Calpine CA 96124.
We'll need your Address Number and whether you want the sign to read Horizontaly or Vertically.