Come to Sierra County
It's what the Gold Country used to be!
Sierra County Prospect joins all the cousins of the county to welcome you.
Heading east on Highway 49 from Downieville to The Valley
We start at Downieville, county seat, steeped in history.
Here the two mighty rivers come together, the Downie on the left and the Yuba on the right.
From there, going east, the road shadows the river for awhile.
The river canyon has its own plants, very different from the ridges.
The Yuba.  For a little while people can still dredge for gold here.
Here's where the gold comes from: ancient rivers, and not so ancient stream beds.
Think you can ride a motorcycle?  A lot of people find out on this road.  There's a heavy load of poser skin and expensive leather on some of the corners.
Sierra City, as pretty a little mountain as you'll find in the country.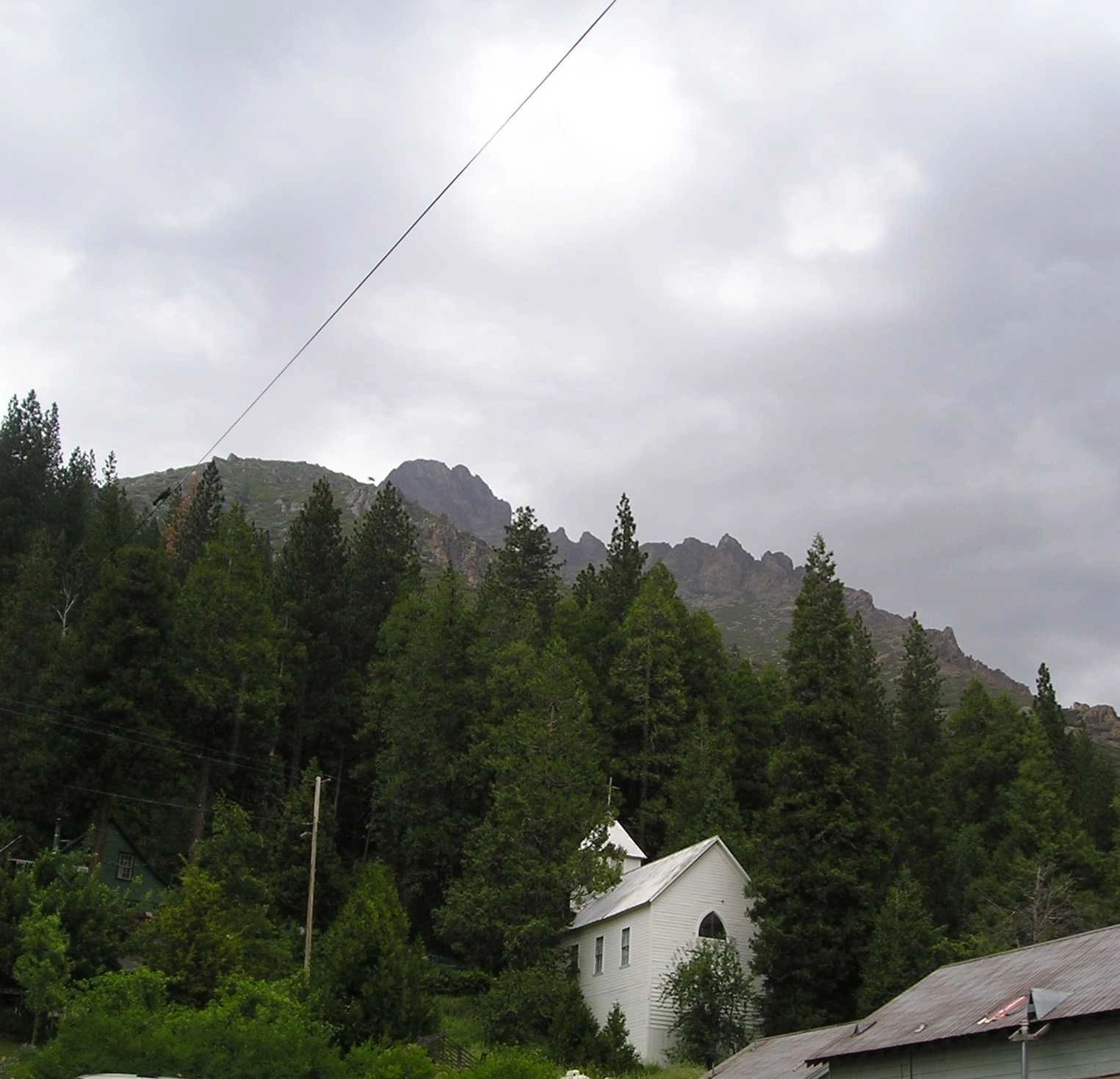 Sierra City has gas, food, lodging, whiskey, and anything else a miner needs.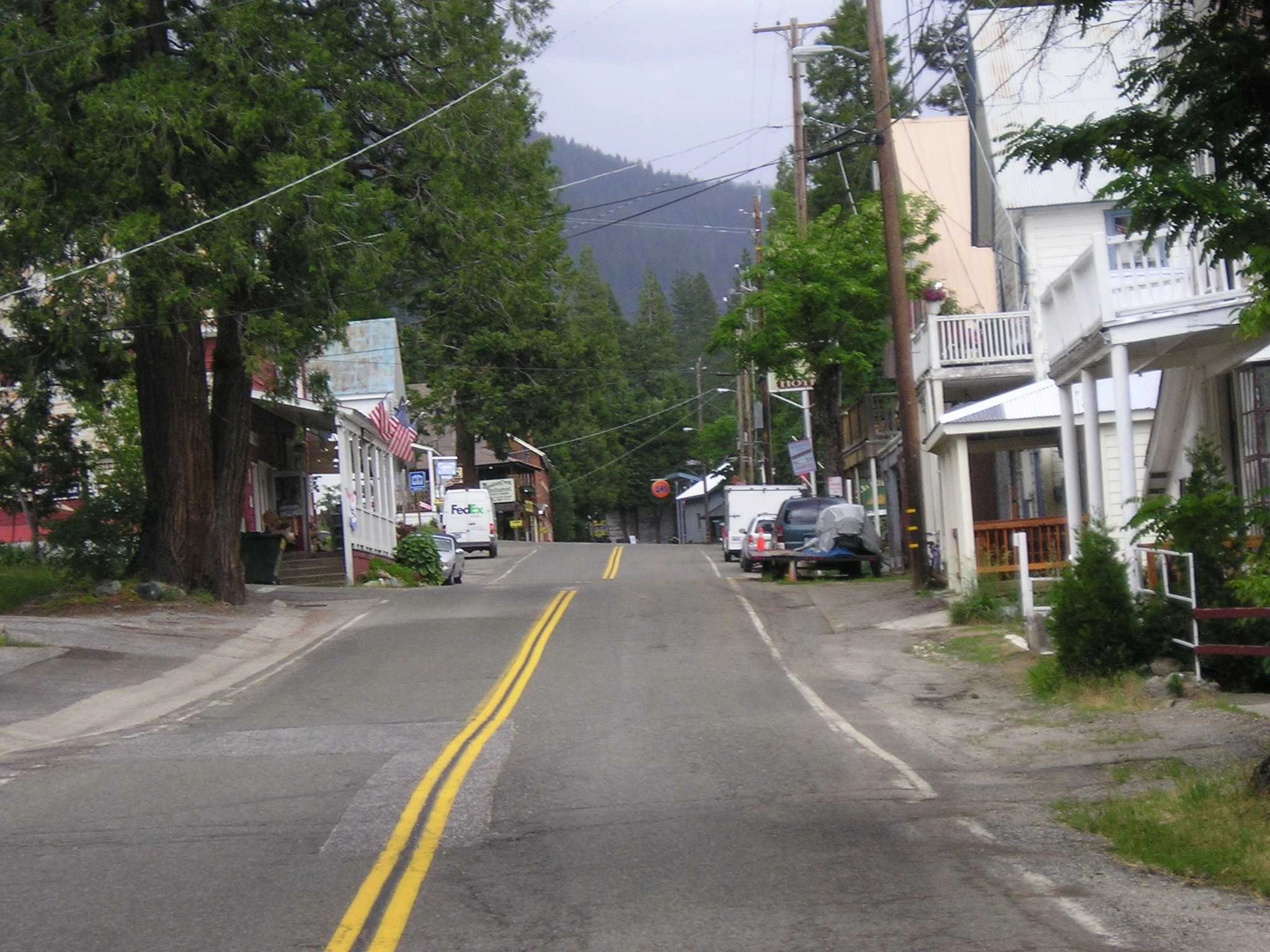 The Yuba is down there, leaving the road a little now.
If you head past Bassett's up Gold Lake Road toward the lakes basin, you'll get this view, looking southwest.
Just some local hills.
It isn't true that everyone in the canyon has one leg shorter than the other from walking on hillsides.  Old timers do stand a little crookedy.
The Yuba Pass.
The Sierra Valley, or rather, a tiny corner of it: the Sierraville neck of the valley as seen from the Vista Point on Highway 49.
Next Week: The Beautiful Sierra Valley