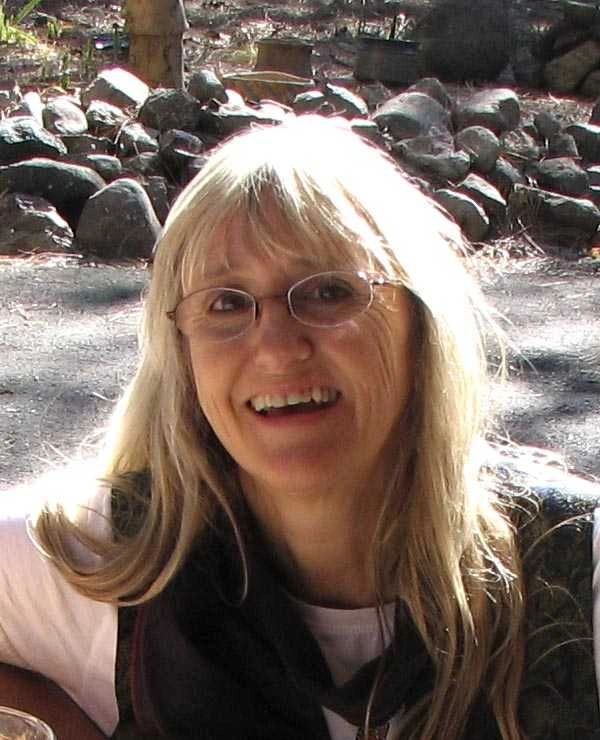 The Sierra County Arts Council is pleased to announce the appointment of Beverly "BJ" Jordan as Executive Director of the Arts Council. Ms. Jordan was appointed on January 9 by the SCAC Board of Directors after a three month search with numerous candidates from several western states.
Ms. Jordan's ties to Sierra County go back five generations with her mother, Auralee Smith, born in Goodyears and her dad, Tommy Smith, born in Downieville, and graduating from Downieville High School. BJ was born in Nevada City and raised in Sacramento where her dad worked as an engineer but she spent her summers and many weekends at her grandmother's in Goodyears Bar. That grandmother, Auralee's mother, was a school teacher in Goodyears and Sierra City. Both of BJ's grandfathers were Sierra County gold miners, while her father's paternal grandfather was Sierra County's Judge Stanley Smith and her father's maternal grandfather was Sierra County Sheriff Fish.
Also graduated from Downieville High School are all three of BJ's children, Timothy, Tessa and Paul.
A graduate of the University of California Santa Cruz with a B.A. in Philosophy, BJ lived for two years in England, followed by several years in the Los Angeles area where she worked in music production. After moving to Downieville, her work experience included time in the Sierra County Building Department.
A practicing musician and artist, Ms. Jordan brings welcome enthusiasm and energy to the Arts Council. Among her duties will be working with county government to upgrade the Yuba Theater as a performing arts venue, developing a meaningful Arts in the Schools program for all Sierra County schools, reaching out to working Sierra County artists, and establishing a county-wide arts program that serves residents on both sides of the Yuba Pass.
Ms. Jordan expects to have regular office hours at the Yuba Theater and at a yet to be determined location on the east side. The SCAC directors encourage all county residents to get to know BJ and to get involved with your Arts Council. The Council, based in Downieville, is a 501c3 non-profit corporation affiliated with the California Arts Council (CAC) as part of the CAC's State-Local Partnership Program.